Nicholas Stephens Construction carry out a wide range of building activities from New Build, High End Residential, Commercial, Structural and Enabling Works.
The company was formed in 1986 with the intention of providing good quality, well managed works, whilst building long lasting, respectful relationships with our clients. These basic principles have not changed and 30 years on we have maintained our current client base, some of whom have been with us for 20 years.
The strength of our relationships have enabled us to negotiate up to 70% of our turnover, particularly with clients that hold property in the central London area, where a variety of challenges exist in their developments, for example, multi tenanted properties, busy shopping environments and public considerations. The trust we have developed with these clients, coupled with their faith in our management skills, has allowed us to participate in early discussions on future projects; this in turn maintains the high negotiated element of our construction turnover.
We are committed to continuously improving health & safety standards, along side sustainable & ethical practices with our Altius and Safe Contractor approved accreditations.
Nicholas Stephens are also proud members of the Considerate Constructors Scheme.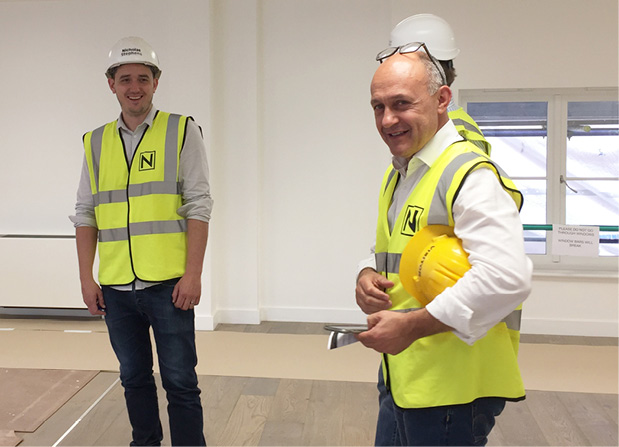 "We continue to develop and maintain our client base and offer new clients the high quality, well managed, respectful and client focused service that we were founded on over 30 years ago".